NEW COSMOPOLITAN
LIFE STYLE
IFC Seoul with eco-friendly environment has reinvented Yeouido as the best combination of nature and business in Seoul.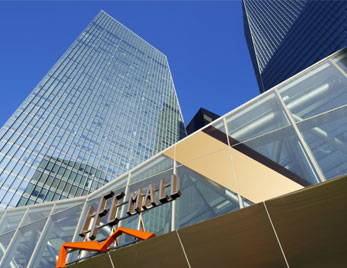 With IFC Seoul's contribution, the area now boasts an international class, multipurpose luxury shopping mall providing a wide array of choices for the cosmopolitan shopper.

The three-floor international luxury shopping mall, IFC Mall rivals the best malls in Hong Kong, Singapore, Tokyo and the United States. Brilliant glass pavilions maximize natural daylight into the interior of the mall and creates a light and airy environment. Anchor brands such as H&M, Zara, Hollister, Uniqlo and many others create an international mall experience unique in Korea. IFC Mall is designed to satisfy all shoppers with an accessible, convenient, pleasant, and fun shopping experience. IFC Mall has many entertainment outlets including the 9 screen, 1550 seat CGV Theater; a 2,500 square meter Youngpoong Bookstore, premium restaurants and food court and exhibition spaces.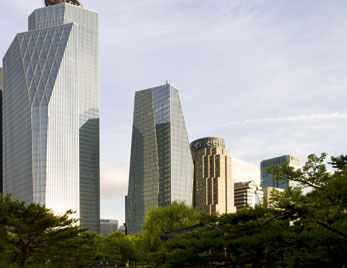 Yeouido is a sensitive eco-friendly environment.

Yeouido is surrounded by an abundance of green areas such as Yeouido Park, the Han River Citizen's Park, and the Saetgang Ecological Park.
Adjacent to IFC Seoul is the 57 acre Yeouido Park offering beautiful picnic areas, fish ponds, grassy areas, bicycle paths and walkways, and a large open area for skating, basketball and other fun outdoor activities for residents and families.
IFC Seoul has been designed a Korean Green Building and has received international recognition with a LEED Gold Certification from the US Green Building Council.