THE NEW LANDMARK Of SEOUL
Developed in collaboration with the Seoul Metropolitan Government,
IFC Seoul is a key component of SMG's initiative to develop Seoul as an integrated financial center and
present an image of Seoul as a symbol of economic prosperity to the international community and global investors.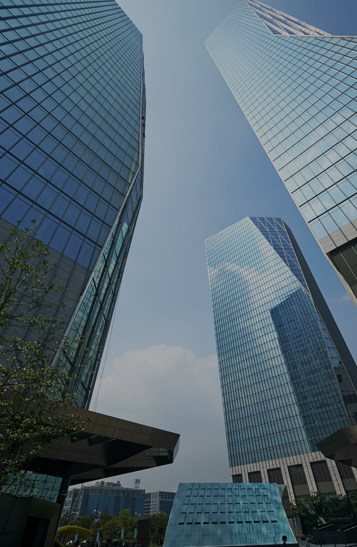 The initial step of the national plan to enhance Seoul as a recognized financial center of northeast Asia is :

To strengthen the geographic position of Yeouido as an international finance center by building IFC Seoul and attracting foreign direct investment from leading global investors.
Provide foreign and domestic finance corporations, and local and multi-national companies with new opportunities to locate and consolidate financial service offices and activites in a large, iconic mixed-development.
Expand the Yeouido commercial area by increasing local traffic into the community, and provide significant temporary and permanent job opportunities for the citizens of Seoul.
Enhance a positive city image for Seoul and contribute to the vitalization of the local economy by creating increased tourism through shopping and culture.
BEST INTERNATIONAL
BUSINESS ENVIRONMENT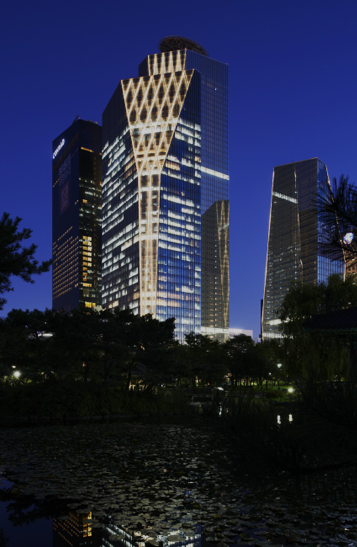 IFC Seoul is very conveniently located within the Seoul metropolitan region.

Travel time to downtown Seoul is within fifteen minutes. Gangnam is within a 20 minute drive and both Gimpo Airport and Incheon International Airport are closest to IFC Seoul compared to other Seoul locations at just 30 and 50 minutes away respectively.
IFC Seoul links directly to subway Line 5 and the new Line 9 through underground connections providing direct access to Gangnam station in 12 minutes and Gimpo Airport in 20 minutes. IFC Seoul is located beside a 12-lane road where 128,000 cars travel through per day. The regional bus terminal (23 bus routes) is located adjacent to the property.
IFC Seoul features the Conrad Seoul Hotel, a market defining five-star luxury business hotel among the affiliates of Hilton Worldwide and it is the first Conrad hotel in South Korea. IFC Seoul has created more than (number) permanent and 2,500 temporary jobs and will house more than 20,000 office tenants when fully occupied.